Team Thrive
AAPI Heritage Month: Interview with Vera Llorente
May 1, 2023
As part of our celebration of Asian American and Pacific Islander (AAPI) Heritage Month, we had the pleasure of chatting with Vera Llorente, our newest Regional Manager in the growing Portland Market! In her own words, Vera shares her experiences and insights on being an AAPI individual, both in and out of the workplace.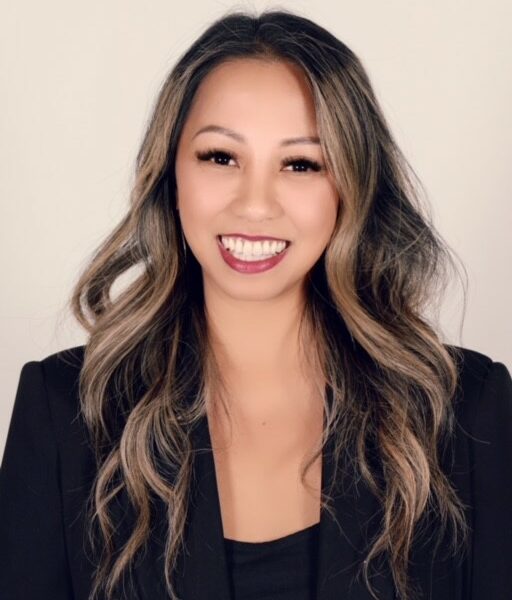 Vera LLorente
Regional Manager
How do you identify within the Asian American and Pacific Islander community, and how has your heritage shaped the person you are today?
I was born and raised in the Philippines and immigrated to the US when I was eight years old.  I didn't have my parents with me since they immigrated to the US when I was only two years old. Our family in the Philippines helped raise my siblings and me. My parents had petitioned for my siblings and me shortly after they immigrated to the US. It took six years for our petition to be approved, and finally, in 1989, my siblings and I moved to the US. I did not meet my parents until then, nor did I have much memory of them. As we got settled into our new life in the US, I saw how hard my parents worked to provide for us. My Dad worked three jobs and was never home; my Mom was a nurse at Stanford Hospital. She commuted over two hours in the morning and three hours coming home from work. What they did and who they are as people shaped me to be who I am today. I was motivated to work hard to help provide for my parents and family. I have one daughter, and in her 23 years of life, I have instilled our family values in her and always prayed that she would grow up loving who she is, proud of her background and that she will be strong and courageous. She currently serves in the US Navy and joined the service at 18 years old. An American dream come true for an immigrant like me!
What does AAPI Heritage Month mean to you?
AAPI Heritage Month means so much to me as we get to celebrate our culture and increase our footprint in this ever-changing world. It helps grow awareness of who we are as people and our backgrounds. It has brought people together all over the country. Growing up, I always felt so different and that someone like me could never make a difference, or my voice didn't matter because I was different due to the color of my skin and or my accent. Later in life, I found my voice and a career I love, and I continue positively impacting lives.
This year's AAPI Heritage Month theme is "Advancing Leaders Through Opportunity" – is there a particularly inspiring AAPI leader to you and why?
Michelle Yeoh is one of my favorite actors/heroes. She has been in the industry for 30+ years, never giving up, and managed to break the glass ceiling. She continues to make waves and gives back to the Asian Community. She proves that no matter how old you are, or the life struggles you have endured, as long as you keep believing and pushing yourself, you will get there and achieve greatness! I admire her for her strength, her tenacity, and her conviction in believing anything is possible.
There is a wealth of compelling Asian narratives in media. What are some works that have resonated with you?
Awkwafina's film The Farewell resonated with me, which is about a terminally ill grandmother whose family keeps her illness a secret from her. I was surprised that other families do that, too. I identified with Awkwafina as the overseas grandchild coming home and reacting to this custom. I learned that it's all about the cultural environment one is raised in. The film also focused on the reverence of elders, which is something that is important for our cultures since your elders often offer a cultural tie to your motherland.
Do you have any advice for young AAPI professionals starting in the workforce?
Stay true to yourself and always represent who you are. Be confident in your skills and know that you are there for a reason. Now get ready to break your ceiling!