Team Thrive
The Best of the PNW: Best Workplace Winner!
7 月 7, 2023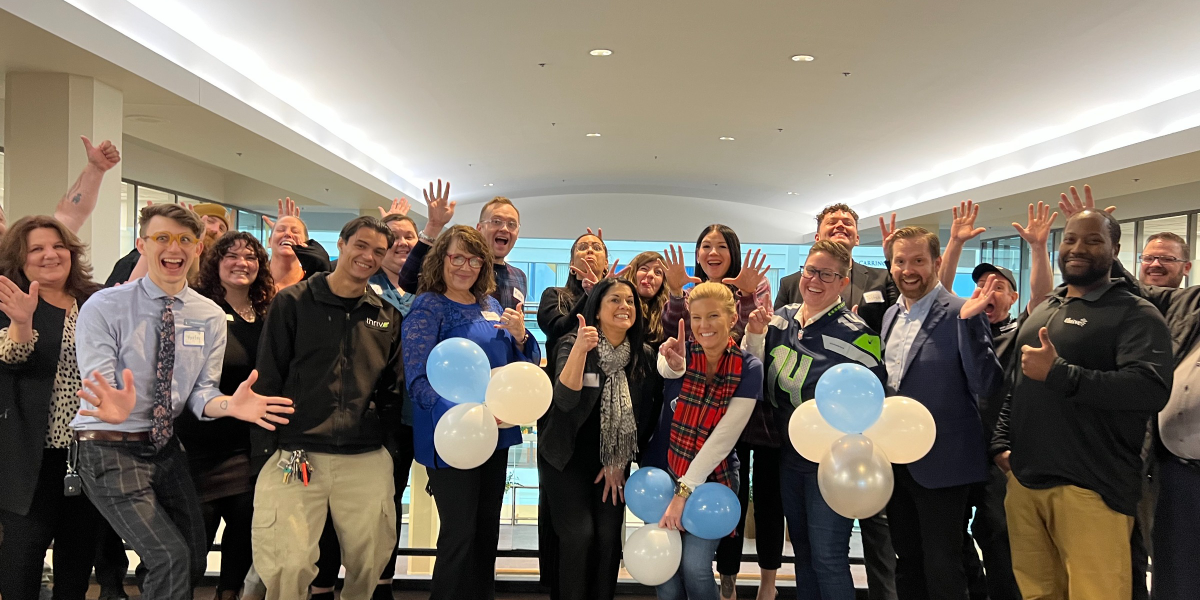 For the seventh consecutive year, Thrive Communities has been named a Washington Best Workplace by the Puget Sound Business Journal (PSBJ)! This achievement is a testament to the exceptional culture we have built together and the unwavering commitment we have made to our team's well-being and growth. But that's not all—we have even more reason to celebrate. This year, for the very first time, we have also been recognized as one of Oregon's Best Workplaces! This milestone marks a significant expansion of our success and the amazing culture we are fostering in the beautiful city of Portland.
"We've been fortunate to be recognized by the Puget Sound Business Journal for seven years now," expressed Torri Magee, Vice President of Property Management and Business Development at Thrive. "And it was very important that we continue that tradition in Portland as we've grown. I'm extremely proud of the amazing culture our team is building here and humbled that we're a finalist in Portland Business Journal's competition."
Our inaugural win in Oregon marks a significant milestone for Thrive. It showcases our ability to adapt our winning formula and vibrant culture to diverse locations. Our commitment to maintaining an exceptional work environment has been instrumental in our expansion into this new market, and this recognition solidifies our position as a premier employer in the Pacific Northwest.
We owe this recognition to our holistic approach, which places equal importance on employee satisfaction, professional development, and work-life balance. By fostering an inclusive and supportive work environment, we have been able to attract and retain exceptional talent, resulting in a dynamic team dedicated to delivering outstanding services to our clients and communities.
As we celebrate our seventh consecutive win in Washington and our first triumph in Oregon, we want to express our deepest gratitude to each and every one of our Thrivers. Your dedication and contributions have been instrumental in our achievements as an organization. It is your hard work, passion, and commitment that have set us apart as an exceptional workplace.
With our recent recognitions underscoring our commitment to excellence, we look forward to building on this success and continuing to create outstanding workplaces that inspire and empower our employees. Thrive will continue to invest in our team, providing opportunities for growth, recognizing achievements, and fostering a collaborative and fulfilling work environment.
We couldn't be prouder to have such an amazing team. Here's to another year of Thriving together!