Apartment Living
8 Ways to Unleash the Fun & Stay Safe By the Pool
6월 27, 2023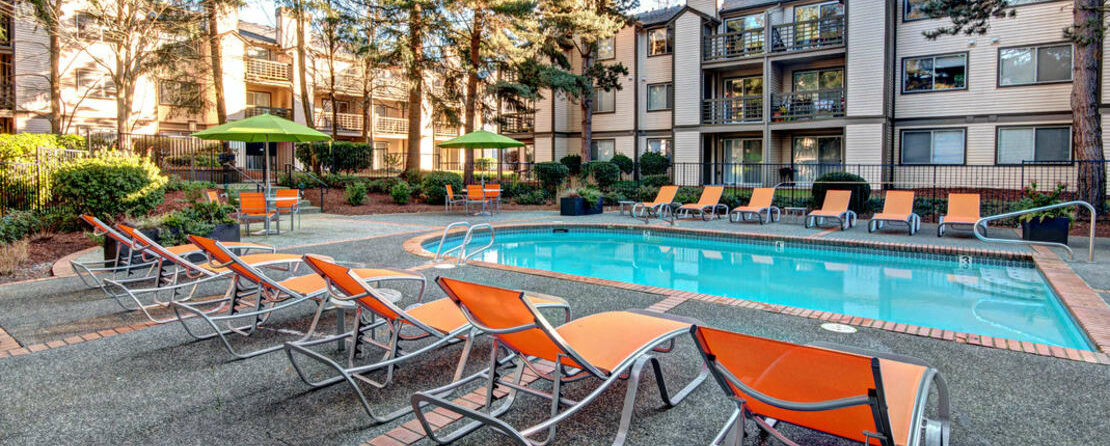 As the scorching summer heat bears down on us, it's time to seek refuge and excitement at the ultimate oasis: the pool! Whether you're a lounging expert, a swimming enthusiast, or the life of the party, one thing is clear—pool safety is non-negotiable. So, let's jump into some exciting pool activities while keeping safety at the forefront. Get ready for a summer filled with unforgettable moments and complete peace of mind!
Poolside Paradise
Chillax by the Pool – Maximize your pool experience and bask in the glorious sun. Sink into a plush lounge chair, immerse yourself in a captivating book, and sip on a refreshing beverage. But remember, take breaks to cool off and make safety your top priority!
Make a Splash with Games – Get your neighbors on board and ignite the fun with exhilarating pool games. From epic pool volleyball matches to intense water basketball showdowns, and even low-key floating pool noodle races, the possibilities are endless! These games aren't just about fun; they bring people together and amplify the joy of your pool experience!
Work It Out Poolside – Embrace the pool's fitness potential and keep those endorphins flowing. Splash into invigorating water aerobics, challenge yourself with some laps, or stretch it out with poolside yoga. Don't forget to check if your leasing team offers organized fitness classes or sessions—it's a fantastic way to stay in shape while enjoying the pool!
Party Like a Pro – Amp up the social vibes and host incredible poolside gatherings for your friends and neighbors. From laid-back barbecues and delightful poolside picnics to themed pool parties, these events strengthen bonds and infuse your community with an unforgettable atmosphere!
Apartment Pool Safety Hacks
Pool Rules Rule! – Familiarize yourself with the pool's rules and regulations—this is crucial! Follow the guidelines for pool usage, supervision requirements, and guest policies to the letter. Remember, these rules exist to ensure everyone's safety and preserve the pool's serene ambiance.
Supervision: The Key to Fun – When it comes to children in the pool, responsible adult supervision is a must! Keep a watchful eye on the little ones, maintain constant visual contact, and make sure they play by the pool safety rules. Safety first, always!
Defend Against the Sun – Protect your skin from the scorching sun by lathering on that sunscreen before you hit the water. Equip yourself with a fashionable wide-brimmed hat, trendy sunglasses, and lightweight, sun-protective clothing. It's time to show the sun who's boss!
Report, Report, Report – If you notice anything amiss, like broken ladders, damaged drains, or slippery surfaces, report them ASAP to the maintenance team. By doing so, you become a superhero of safety, ensuring the well-being of all residents!
Pool amenities offer an incredible gateway to the summer season, where unforgettable memories and a tight-knit community await. So, gear up for excitement, embrace the fun-filled pool activities, and make safety your ultimate companion. Let's make this summer a splashingly safe and enjoyable one! Get ready to jump in and create memories that will last a lifetime!