Great Results Start with Great People.
From day one, Team Thrive broke away from industry norms with a belief in creating something different. As a primarily women-owned organization representing a growing and increasingly diverse group of associates, we've worked hard to build a portfolio, a team and in many ways, a family of talented, inspired and inspiring humans.
We care about our associates, celebrate their successes, request their input frequently and respond to areas of opportunity. We offer thoughtful training and professional growth programs for Thrivers of all educational backgrounds and experience levels, to expand their career or try something new entirely.
At Thrive, people are seen. They are heard. They are known. This is why we thrive.

Consistently Among The
PNW BEST
WORKPLACES
For the past seven consecutive years, Thrive has been voted one of Washington's Best Workplaces, and in 2023, we made the list in Oregon for the first time as we continue to expand into the Portland market (and beyond)!
These awards come directly from confidential feedback from associates at every level of our organization, and each year, we take every response to heart. Along with our in-house anonymous surveys year-round, we're able to capture and continuously improve upon what it means to be a Thriver.
EMERALD AWARDS
2023 Superstars
Many Thrive associates and communities are nominated for the Washington Multi-Family Housing Association (WMFHA)'s Emerald Awards each year, and we're always excited to see who become finalists — and of course, winners! Excitement is already building around the upcoming 2023 ceremony.
In the most recent ceremony (2022), we were honored with several wins! Each of the Emerald Award recipients showcased below demonstrates absolutely stellar resident/customer support and interoffice teamwork, always striving to improve their community and optimize resident experience.

Giving Back
Building Community on a Larger Scale
Our team is about more than just creating spaces where our residents and associates thrive. Through our Strive to Thrive committee, we also work to support the neighborhoods in which we live and operate, be it through donation drives, improving local surroundings or (literally) building communities from the ground up.
Read on below for some of Strive to Thrive's recent and ongoing volunteer efforts!
One Review, One Tree
At Thrive, we believe sustainability is a collective effort and that everyone has a role in protecting the environment. Our One Review, One Tree initiative is a testament to this belief: Beginning in February 2023, for every Google review left for Thrive or one of our communities, we've pledged to plant one tree or native plant. Now, just by sharing your feedback, you not only help us grow our communities but also contribute to the reforestation of the Pacific Northwest!
Our efforts so far have covered planting over 1,000 trees and native species plants to support King County Parks in their 3 Million Trees by 2025 initiative. Our teams are already looking forward to getting their hands dirty again at our next round of planting events!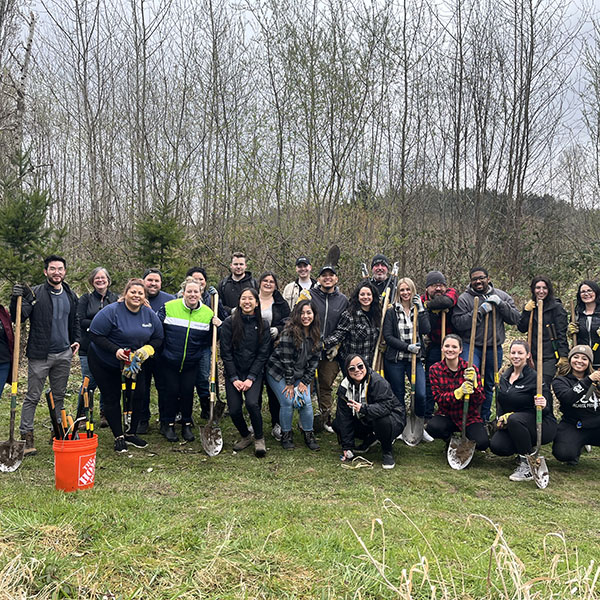 Strive to Thrive partnered with the MTS Greenway Trust for two days of hands-on help, clearing out invasive blackberry bushes in Lake Sammamish Park. This work will allow previously planted trees and shrubs the space and light they need to flourish.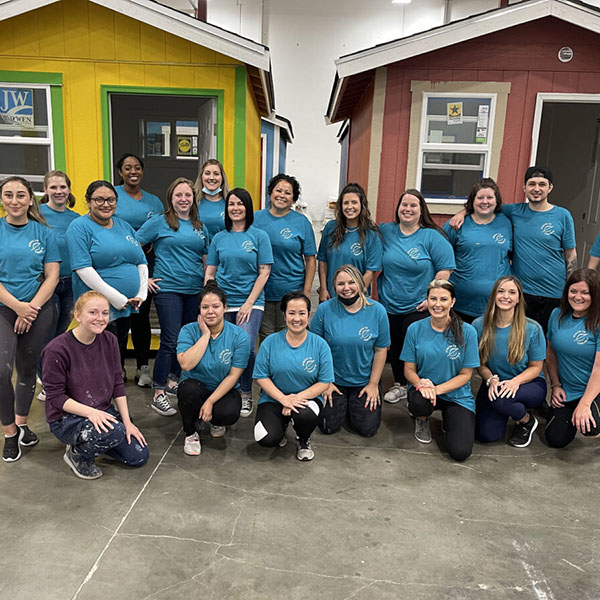 Now across multiple volunteer events, over 60 of our Thrivers have helped to construct tiny houses as part of the Low Income Housing Institute's ongoing efforts to support low-income, homeless and formerly homeless individuals in the Seattle area.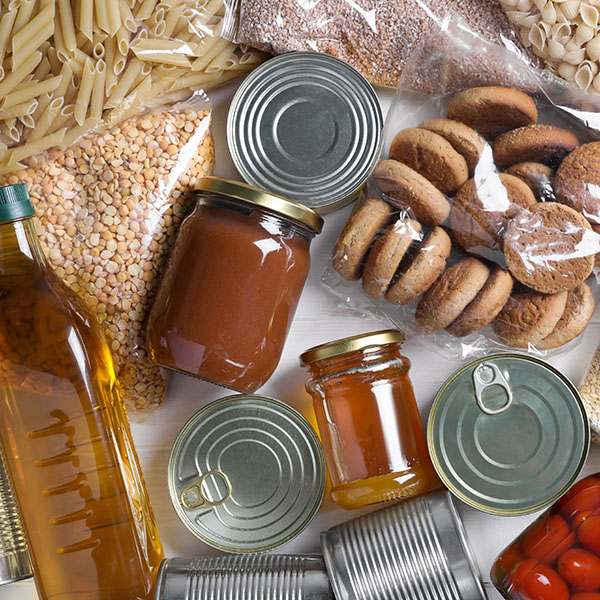 Through ongoing food drives (which are continuously active as residents move out and discard extra non-perishable food items), batches of donations are made to Move for Hunger, directly benefiting local residents facing hunger in our neighborhoods.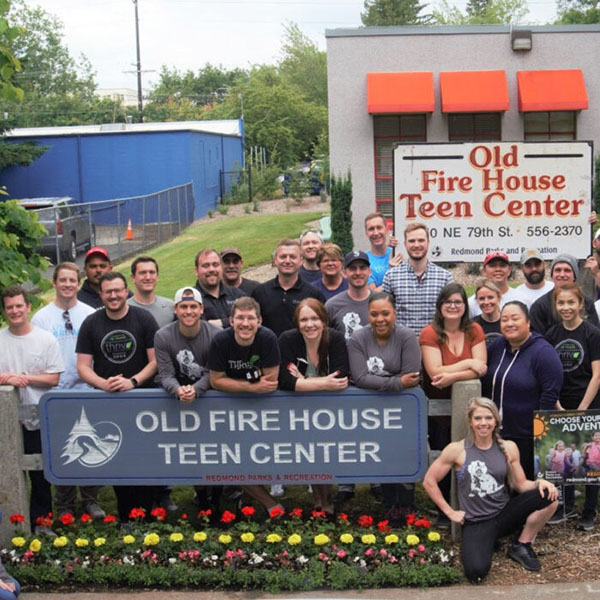 Thrivers worked alongside several industry vendor partners, donating both time and materials, for a "day of transformation" at the Old Fire House Teen Center (known for its activities, special needs programs and local music performances). Indoor and outdoor improvements included construction, maintenance, landscaping, painting, cleaning and more.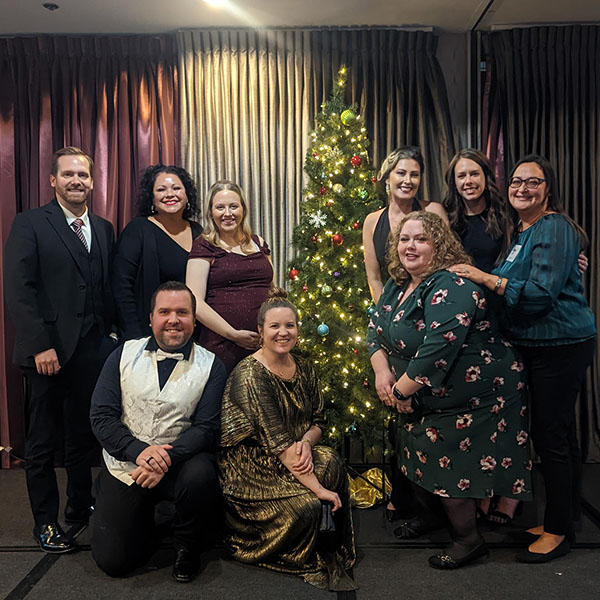 In celebration of our 15th anniversary, Thrive contributed $15 for each associate at WMFHA's annual Holiday Giving Gala, totaling $7,500! These funds were donated to Childhaven, a nonprofit organization that partners with local communities to combat the effects of childhood trauma and prepare children for a lifetime of well-being.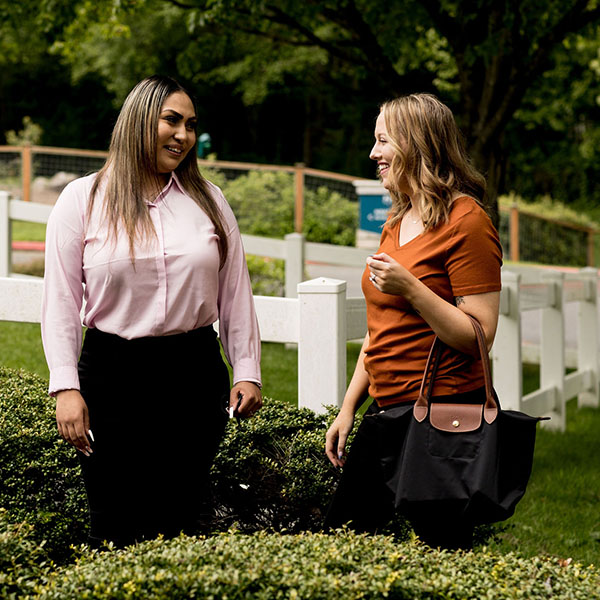 Our teams collaborated companywide to collect over 900 pieces of gently used professional clothing, shoes and handbags for Seattle's Dress for Success program, helping local women in their professional development goals and to achieve economic independence.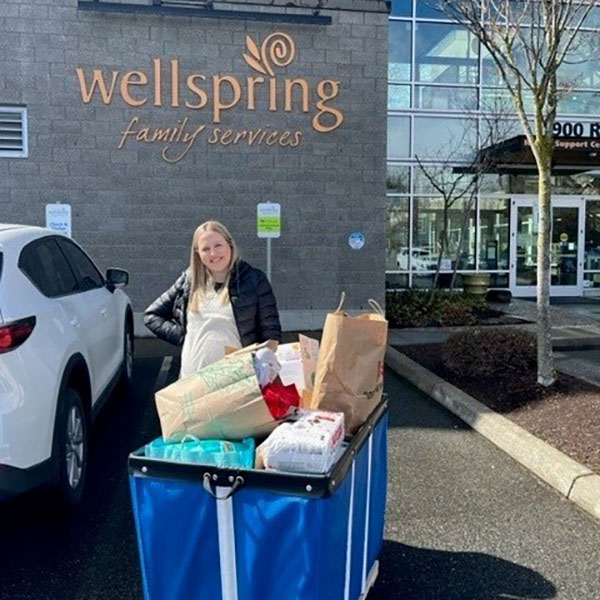 Companywide, our communities hosted donation drives to help support families with babies and young children experiencing homelessness. Together with Wellspring, we were able to donate over 300 items for these residents. Additionally, as part of a "March Madness" themed fundraising drive, $1,100 was raised toward preventing homelessness in Washington State.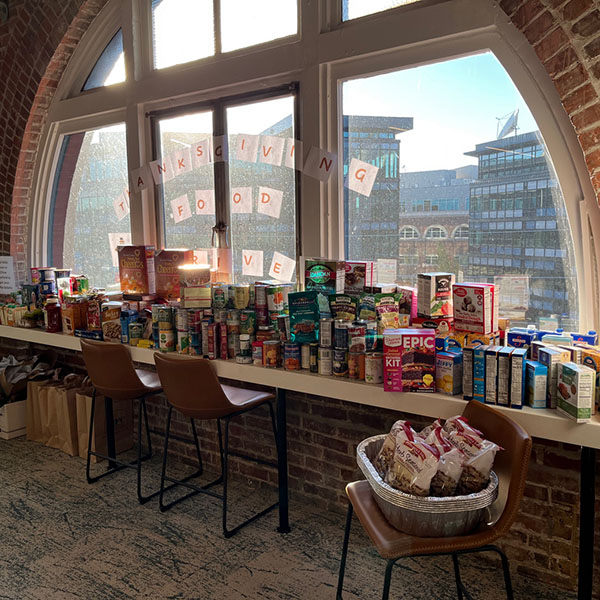 Boxes of Love
Through a large Thanksgiving season donation drive, Thrive's teams successfully collected 790 food items, creating 100 "boxes of love" and feeding 60 families in the Seattle/Tacoma area.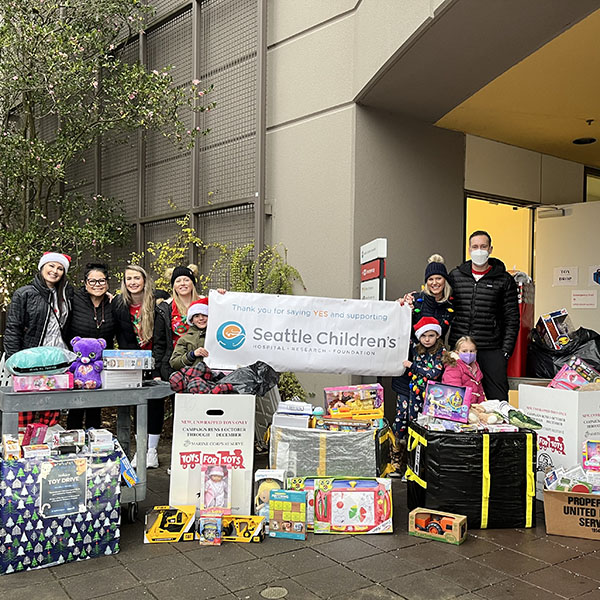 Holiday Giving Activities
Thrive's communities collaborated to carry out a holiday giving drive, helping to collect more than 400 toys for patients of Seattle Children's Hospital. We also worked with Millennia Ministries to donate over 200 cookies to low-income local senior citizens during the holiday season.
Leadership Team
Driven by the Irrational Pursuit of Excellence
Our team of industry-leading executives is driven by passion to lift up the communities they serve, from simple curb appeal to building and maintaining beautiful residential spaces, to cultivating stellar management and maintenance teams at each property who can turn a simple "housing unit" into a true home.
Unlike other companies of our size, Thrivers frequently have direct access to company principals. Instead of hiding away in a faraway office tower, they are often among our boots on the ground, active in much of our day-to-day management and business development.
Read about the energetic leaders that founded us, fuel us and keep us striving for improvement day after day, below.