Team Thrive
Maintenance Appreciation Month
Tháng Mười 3, 2022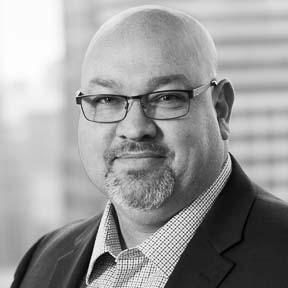 Written by Don Jacobsen
Regional Maintenance Director
A letter to our Maintenance Teams
This month we honor our Maintenance Associates, but the real honor is mine. I feel so privileged to serve as the Director of such an exceptional group of individuals. 
I began my career journey with Thrive just weeks before the Covid-19 shutdown. At that time, neither I nor anyone else could have imagined the direction our industry would take and how our roles as Maintenance Associates would be affected.
Work came to a halt. We all wondered what the outcome would be. Then as Covid-19 restrictions lightened this year, we began to experience an influx of turnovers and service requests we could never have imagined.
If we compare year over year, you turned 34.5% more apartments in 2022 than in 2021. You also responded to 15% more service requests in 2022 than in 2021. And the year is not yet over.
This increase in work doesn't even account for the many other tasks that make up the day. The exterior grounds must be cleaned; housekeeping must be performed to provide our residents and associates with a clean/safe place to live and conduct business. Vendors and contractors must be scheduled and managed; preventive maintenance tasks must be performed, among many other duties. And all this is taking place during a nationwide staffing shortage!
Yet through it all, you have remained steadfast. You have not faltered, and instead, have stepped up your game and held the course doing work to be proud of. You have lived up to our company's core values.
We refer to you as a "Maintenance Associate" because Miracle Worker isn't an official job title. You help make Thrive a Great Place to Work, and continue to Do the Right Thing daily, and I couldn't be prouder of each one of you.
So, this month we celebrate you, the unsung heroes of our industry, the Maintenance Teams. You make a difference!
Thank you for who you are, what you represent, and what you do every day.